Houseplant Care & Design
February 8 @ 1:00 pm

-

3:00 pm

$18
Details:
Date: February 8
Time: 1-3pm
Cost: $18 (+ $2.50 service charge per ticket)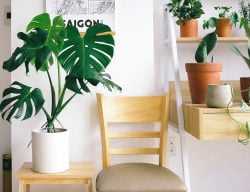 Course Description:
Does houseplant care all seem like guesswork? It can if you don't get to know your plants. But there's really no mystery to keeping houseplants healthy and there's no such thing as a brown thumb, only a lack of know-how. Most houseplants are simply plants that once grew and thrived in tropical climates and/or in greenhouses. The "secret" to success with taking care of house plants is to attempt to recreate the same ideal conditions as they would enjoy in their native habitat. This class will provide you with all the information you'll need to keep your houseplants alive and thriving plus great tips for selecting the right plant(s) for location and desired effect.
This class covers houseplant basics like indoor plant lighting, watering, soil mixes, humidity, fertilizing, nutrition, grooming, diseases, pests, repotting, orchid care, and plant selection and design.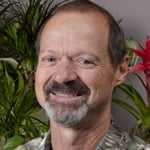 Presented by Randy Meyer:
Randy Meyer, founder of Tropiflora, has had a lifelong love affair with plants. He enjoys sharing his knowledge and passion with clients and helping them bring the benefits of the natural world indoors.
Born and raised in a small Wisconsin town, Randy grew up with a deep appreciation for gardening. There were always plants and flowers in their home and his parents extensive gardens were his hands-on classroom. Randy studied horticulture and floriculture (flowering and ornamental crops) at the University of Wisconsin. As a student, he was selected to design and plant the ornamental gardens on campus.
After college, Randy moved to Portland, Oregon and worked for a wholesale grower of tropical plants and went on to manage an interior plantscaping company. He later became the head gardener for a thirteen-acre botanical garden. His interest in tropical plants eventually drew him to Hawaii where he owned a woodworking business and worked with the native flora as caretaker for a three-acre property.
Randy and his family have called Fort Collins home since 1998 where he started Tropiflora in 2007. He blends his plant care experience with a study of emerging worldwide research which demonstrates the many measurable health benefits of having plants in the home or workplace. His knowledge and expertise are unique, valuable resources for the Northern Colorado region.
Experience Level: Beginner-Advanced
Originally published on December 11th, 2019. Updated on January 7th, 2020.