Sept. 5, 2011 Last Day!!!
August 27, 2011

-

September 5, 2011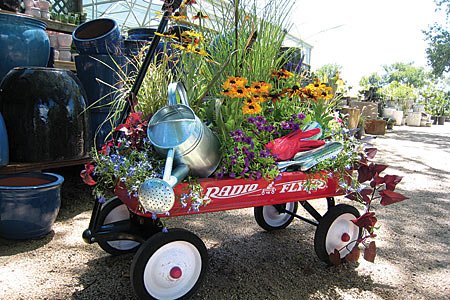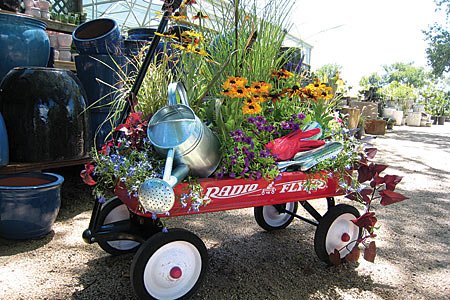 Come out to Fort Collins Nursery Aug. 27 – Sept. 5 for the biggest sale of the year! The Yard Sale (formally known as the Gambler'sSale) offers discounts of up to 50% off on all plants, trees and shrubs as well as a wide variety of selected items from the garden shop.
Don't take a gamble on selection! Shop early on Aug. 27 & 28 to take advantage of a special coupon coming in the mail.
From Aug. 27 -Sept. 2, take 30% off your plant purchase.
On the weekend of Sept. 3 & 4, the nursery-wide discount will increase to 40% off.
The last day of the sale, Mon., Sept. 5, Labor Day, the discount goes up again to 50% off!
We will also offer a "discount alley" on plants that need a little love and scratch-n-dent items with double the day's discount! What a deal!
Celebrate Labor Day weekend with us from 10 a.m.- 3 p.m. Sept. 3 & 4 with a special Fort Collins Nursery farmer's market  and music on the straw bale stage. The Boy Scouts will also be serving up breakfast and lunch. Jim's Sharpening Service will be here Mon., Sept. 5 for end-of-season tool sharpening!
We will also be hosting a fundraiser during the sale for The Growing Project. This local non-profit is dedicated to supporting community gardens, connecting people with growing their own food and contributing to the Larimer County Food Bank.
You've heard of using the right tool for the job? The Growing Project is in need of your new and used garden tool donations. From Aug. 27-Sept. 5 Fort Collins Nursery will accept to The Growing Project. Jim's Sharpening Service has generously donated his services to put an edge and shine on donated tools. The drop-off box is in the front parking lot by the pot recycle bin.
The Growing Project will offer a hands-on planting project for kids from 10 a.m. to 3 p.m. Saturday and Sunday, Sept. 3 & 4. Use the money you save during our sale and make a donation to The Growing Project at the cash register!
It is a great time to plant, fill in gaps in the landscape and save big on plants. We'll see you there!
We are open:
9 a.m. – 6 p.m. Monday through Saturday
9 a.m. – 5 p.m. Sun., Sept. 4 & Mon., Sept. 5 (Labor Day)
Originally published on May 5th, 2011. Updated on October 5th, 2015.