Whippoorwill (Rock Garden Concert Series)
June 28, 2018 @ 6:00 pm

-

8:45 pm

$15 – $18
Whippoorwill
with Mike Clark
Date: Thursday, June 28
Doors: 5:30pm
Show: 6:00pm
Tickets: $15 ADV/ $18 Door
Artist Details:
Whippoorwill
Cathartic, experiential alt-folk written by boots-in-the-dirt, partner-in-crime country girls and delivered across drummer Tobias Bank's vast percussive landscape. For Whippoorwill, there's little separation between the soul and the scenery– heartbreak is a ripped floodplain and longing, an unbroken expanse of sky. It's Cormac McCarthy meets Neil Young via non-traditional banjo, long harmonica riffs, distorted guitar, and three-part harmonies that can scorch, soar, or haunt accordingly.
"Masterful at containing the true dynamic nature of emotions. At once, sad and joyful, yearning and fulfilled. Which element stands out strongest depends on your mood. This is beautiful, masterfully crafted, skillfully performed music.." HEY REVERB
Alysia Kraft was raised on a family-owned Wyoming cattle ranch, Staci Foster alongside the rivers of the Texas Hill Country. Foster and Kraft met by chance at a porch picking party at SXSW 2013. The two exchanged songs throughout the night before parting for separate tours, later naming themselves "Whippoorwill" for the bird cooing through the pauses in song on the night of their meeting. Read More
Mike Clark
With a devoted following throughout Colorado's Front Range, Mike Clark stakes out musical territory somewhere between blues rock and garage soul. His wide repertoire takes full advantage of his expertise with harmonica, guitar, mandolin, banjo, fiddle and concertina, as well as a voice that can jump from a sultry growl to Redding-esque falsetto in the space of a few bars. The resulting sound is old-school, laid-back and altogether infectious, turning his live shows into singalongs, dance parties or sometimes both.
A prolific songwriter and performer whose past projects run the gamut from garage soul (the Sugar Sounds) to bluegrass (Crow Flies) to gypsy folk (The Ghost of Michael Clark), Clark's alter ego as one-fifth of the popular Pueblo Americana outfit the Haunted Windchimes has seen him sharing stages with everyone from Ramblin' Jack Elliott to Garrison Keillor, playing before an audience of 4 million on A Prairie Home Companion in 2011 and performing on the world famous Red Rocks stage in 2017. Mike is currently performing under the name
The River Arkansas
and is set to play music festivals all around the country in 2018.
Venue Details:
This summer marks the 4th season of Fort Collins Nursery's Rock Garden Concert Series. For four epic nights, Fort Collins Nursery will transform from a retail space to a stunning and unique concert venue appropriately dubbed "The Rock Garden." Audience members can relax under the evening sky, nestled along the banks of Dry Creek and the Cache la Poudre River, surrounded by beautiful plants, trees and wildlife.
For each concert, we partner with a wonderful local non-profit organization. A portion of ticket sales plus all bar proceeds and live auction proceeds will benefit the organization. In addition to great music, each concert will feature a beer and wine tent, food trucks, and dog adoption event. Click here to see photos from past shows
Benefit Details:
The concert is a fundraising event benefiting The Matthews House and funds raised will support their mission to empower youth and families by building trusting relationships and providing resources to disrupt the cycles of poverty and abuse. A portion of the night's ticket sales and all donations from wine and beer sales go directly to The Matthews House.
Concert Details:
Sponsors & Community Partners: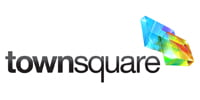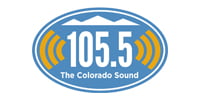 Originally published on May 4th, 2018. Updated on July 2nd, 2018.