Wreath Sizing Options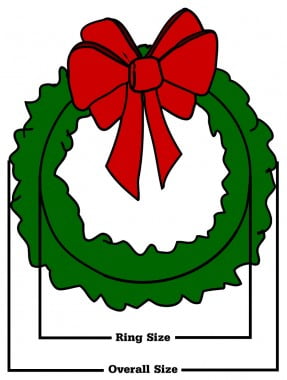 Wreaths are categorized by the size of the internal metal ring. Because this ring is wrapped in fresh Douglas Fir greens, the overall size of the wreath is larger than the measurement of the internal ring, and can vary slightly. For example, a wreath with a 16″ diameter ring has an overall diameter of 24″ – 28″. When purchasing a wreath, the ring size is the standard for measurement.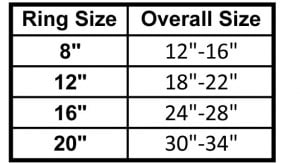 Originally published on November 5th, 2012. Updated on December 5th, 2014.